We Make Moving A Stress-Free Experience
When planning a local move to Carlisle, PA, you should hire a reputable moving and storage company to ensure a smooth transition. S&P Network's Marathon Moving Solutions has the knowledge and experience to exceed your goals with local moving services. Our movers in Carlisle, PA are known for delivering excellent results, having received the highest customer rating and numerous other awards and accolades. You can rely on our local movers in Carlisle  to meet your needs and provide a stress-free moving experience.
Full-Service Moving Company In Carlisle, PA
Our movers at S&P Network's Marathon Moving Solutions know Carlisle, PA, like the back of their hands. We have everything needed to provide excellent moving services to our valuable customers. Whether you're moving across the street or town, our professionals will make the transition easy for you and your family.
As a full-service moving company in Carlisle, PA we provide the best services that ensure complete customer satisfaction. That isn't all. We will provide you with a customized service that meets your needs, ensuring that your transition is completed on time and based on your budget.
Our movers in Carlisle, PA will start your move by assigning you a certified coordinator who will work closely with you to select customized services and packages as per your requirements. You get several benefits when you work with us, including:
Personal Move Expert
Custom Rigging and Crating 
Climate-Controlled Storage Facilities
Full-Time Trained Employees
High-Value Product Movers
Our local movers in Carlisle are happy to help you with your moving needs, no matter how complex they are. Our long years of experience in this industry have shown that we are the best local moving company in Carlisle, PA.
Why Hire our Local Movers In Carlisle, Pennsylvania?
S&P Network's Marathon Moving Solutions, a leading provider of affordable and dependable moving services in Carlisle, was founded to provide quality services to our valued customers.
If you want to hire skilled movers in Carlisle, don't waste time scrolling; instead, trust S&P Network's Marathon Moving Solutions: Carlisle's best moving company. 
We are an insured, bonded, and licensed moving company in Carlisle. We are delighted to earn your trust with our Worry-Free Guarantee: if there is any damage during your move, it is our responsibility!
Our low prices will amaze you, and we take pride in being the most cost-effective moving company in Pennsylvania and, of course, in Carlisle. We provide a wide range of services, including local moves, packing, unpacking, Carlisle furniture delivery, etc.
Book with S&P Network's Marathon Moving Solutions so you can get the best moving services. With a high number of five-star reviews, our customers know they can rely on us for professional service from start to finish at a reasonable price. That is why you should work with us!
Best Local Movers In Carlisle, Pennsylvania!
We begin the moving process by assigning a qualified residential move coordinator to you. Your coordinator will collaborate with you closely, assisting you in selecting services and amenities that meet your specific needs and budget. They will then send the crews on moving day to ensure that everything runs as smoothly as possible.
S&P Network's Marathon Moving Solutions offer residential and local moving services. Each client is unique, and our moving consultants will try to understand and implement all of the client's requirements before the actual move date to avoid any last-minute surprises. This is why we are the best local movers in Carlisle, Pennsylvania!
Our movers in Carlisle have the fleet of trucks that we use exclusively for relocations and inspect daily for safety and functionality. Our movers have extensive packing, loading, unloading, and assembly experience. We ensure that all of our employees are up to date on the latest moving technology. We are proud of our team and believe that we can make the moving process as stress-free as possible! Being one of the best moving companies in Carlisle, Pa is not easy but we did it.
Don't leave your valuables in the hands of just any movers. Our moving and packing company has a established reputation of excellence with customers.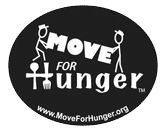 Are you ready to join the 1,000's of Central PA residents who have had a hassle-free move? Our A+rated BBB accredited team is the household mover you can rely on.
Our company is licensed and insured. We hold operating authority by both the Pennsylvania Public Utility Commission and the USDOT. We are also locally owned and operated right here in South Central Pennsylvania. Experience the difference with a moving company that is more personable, with an open line of communication that understands how important your successful move is.
Call us for your free moving estimate today!
717-775-4937
We Make Moving A Stress-Free Experience
No matter how far away you plan to move, our team will be with you door to door. Our goal is to make the process as smooth and stress free as possible, so you can focus on starting your new life in your new location.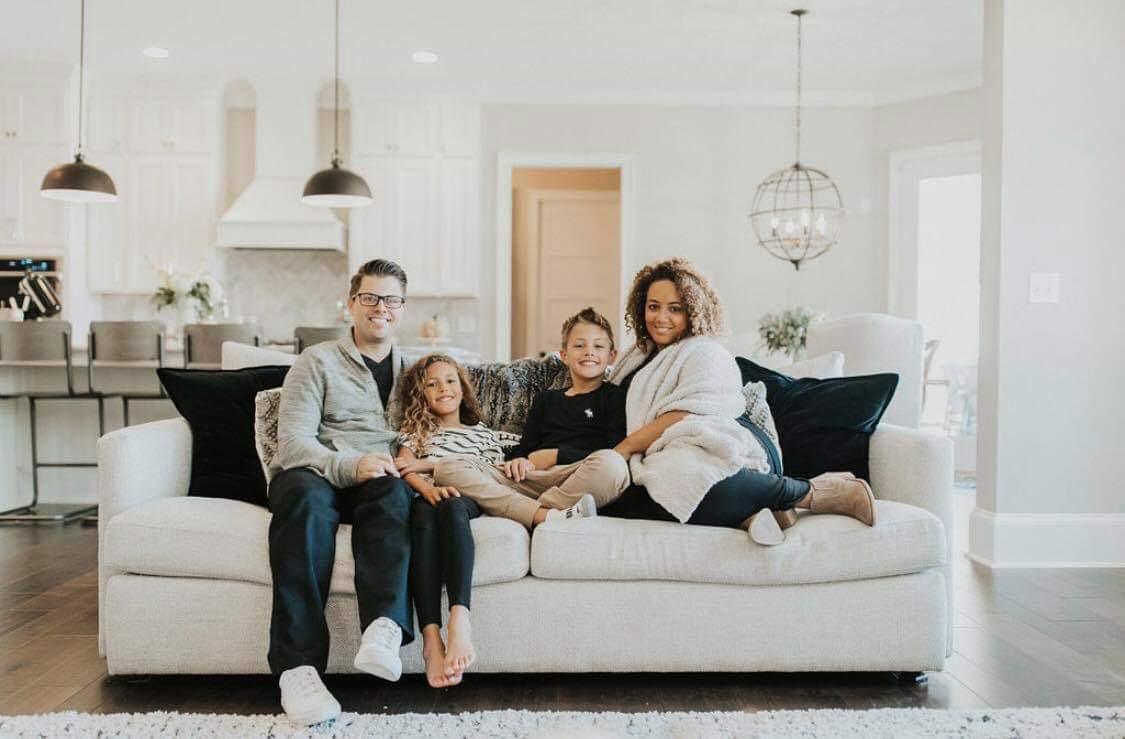 LOCAL & RESIDENTIAL MOVING
You want experts who can handle and pack your most valuable and delicate items, such as century-old rare items, pianos, and fine art. This is where S&P Network's Marathon Moving Solutions comes in! Our residential moving company has been in service for many years and has relocated thousands of individuals and families. We strive for complete customer satisfaction and support as a trustworthy company.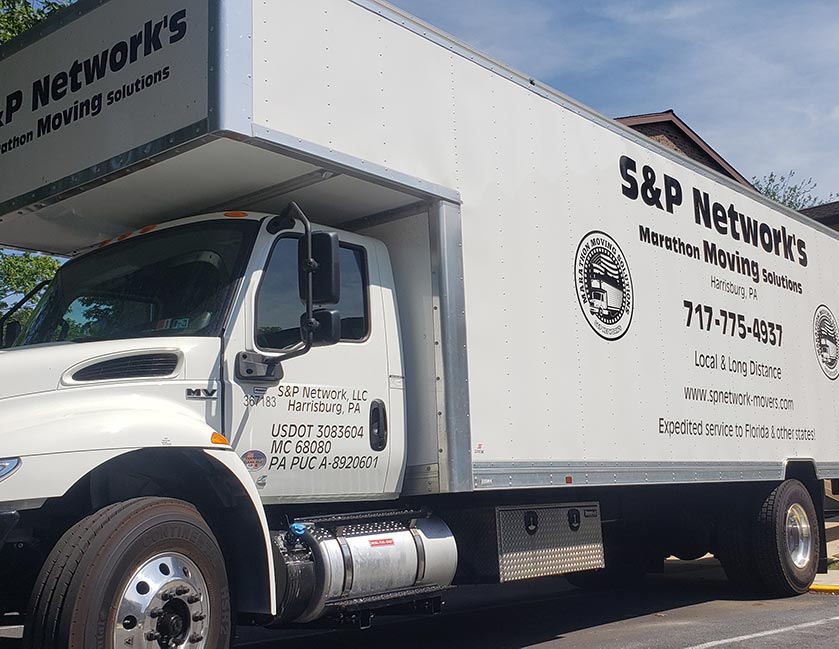 COMMERCIAL MOVING
Whether you need to relocate electronics and computers, furniture, employees, or a commercial plant, our highly trained professionals are here to help. Our commercial moving expert will collaborate with you to create a personalized plan and select services that meet your company's specific needs and budget. With minimal downtime, we can do so if you need to move specialized or high-value industrial equipment!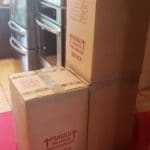 PACKING & STORAGE
When you hire S&P Network's Marathon Moving Solutions, we will assist you in developing a custom packing strategy for a timely move that meets your expectations. You can rely on us for full-service packing, loading and unloading, packing boxes, and furniture wrapping. Unlike many other local movers, S&P Network's Marathon Moving Solutions can provide comprehensive warehousing services. Many businesses require secure storage before or following a move, and our cutting-edge facilities are available for as long as you need. Our storage facilities are climate-controlled and monitored by security cameras 24 hours a day, seven days a week, to safely store your items.
Call us for your free moving estimate today!
717-775-4937
Our commitment to our customers…
Our company is dedicated to providing you with exceptional service, and we want you to know that your big day is important to us. We will estimate responsibly and go over all variables and cost scenarios for your move because we take your trust in us very seriously.
We take pride in providing this very special and personal moving service to individuals and families. Our goal is to improve the perception of our industry in the public's eye.
We proudly service the greater South Central Pennsylvania area, including Harrisburg, Mechanicsburg, Hershey, and Camp Hill. Request a Free Estimate today to get started!
These guys were great to work with. Flexible in fitting the move into my schedule and when the time came, got everythng done smoothly and efficiently. They were very cautious with my belongings and very respectful of our 180 year old house!. Thank you guys!
They did a great job getting our Household moved. Easy to work with, great communication and they delivered as promised

Ateeb Rahman
22:54 08 Jul 23
Steve and his crew were incredible. We had a big move and hired his team to move our things from multiple locations to our new home. They figured out all the details so I didn't have to.I have never seen such a hardworking group. They were kind, patient, and professional as we figured out exactly where we wanted our items to go. The whole team worked quickly and carefully. It took their team a few hours which would have taken my family a week.I cannot recommend them enough!

Erin Barstad
18:07 20 Jan 23
This company is one of the best. We hired them to move us from Mechanicsburg, PA to Chesapeake, VA, and they did a great job. Their preparedness, thoughtfulness, attention to detail, and care in handling our things are what stood out. Steve, the owner, assured me from the beginning that nothing would go wrong, and nothing did. We may have paid a little more for their services, but it was well worth it. We wish Steve, Dawn, and the rest of the crew the best going forward.

David Gibson
00:40 13 Dec 22
Our cross-state move was competitively priced and top notch all the way! Steve & Chris were courteous, professional & hard workers. They communicated with us throughout the trip and packed/handled/moved our items with the utmost care. They took the stress out of moving and we highly recommend S&P's Network Marathon Moving Solutions!

Kathy and Bill
02:08 12 Dec 22
Moved office to 4 different locations very prompt, moving process went very quickly. Accommodated some hard to reach areas within the move with no complaints were very eager to help get the job accomplished. I would HIGHLY RECOMMEND!!!!

Cathy Bitting
20:54 28 Oct 22
All the movers were thorough and fabulous!!!

Sharon Mahoney
15:34 27 Oct 22
Excellent experience! Very easy to work with. They handled all of our stuff with care. I would recommend them to anyone. It was so easy and seamless.

Chelsea Naylor
18:00 15 Oct 22
The entire experience was great! From the moment that Dawn first walked out house, until the last piece was moved, the team was courteous and professional. They took great care in moving our stuff and did it quickly. The final bill came in under the estimate, and we couldn't be happier. Will use them again as needed.

Tony Sadler
14:36 08 Oct 22
This company is so professional, honest, friendly, but strictly business. This is rare that you find a company you can trust but they went above and beyond. The owner Steve didn't just set up the appointment but he worked right along with Josh. I have a lot of respect for the company. I would without a doubt recommend them whether local or across the country. The price was excellent!!! My next move with be with S&PNETWORK for sure!!

Tamara Parker
19:09 02 Sep 22
Take it from someone who has moved 5 times in the past 20 years…you will NOT find a better moving company than these folks. Professional. Courteous. Prompt. Fast. Clean. Meticulous. On top of all of that, they were the LOWEST PRICE of the 3 companies from which I received estimates. Do not schedule a move with anyone else until you've checked the availability of S&P. Thank you!

Joshua Hazelton
02:09 16 Aug 22
We used S&P for our recent move and we could not be more pleased! The movers were prompt and professional. They moved our entire house in record time! We highly recommend S&P!

Sarah Spotts
20:52 04 Aug 22
I am beyond impressed by Jordan, Dave, Chris, Isaac and Lewis. They were unbelievably professional. They went above and beyond to protect and move our items and get them exactly where I wanted them in our new home. Their attitudes were outstanding. We actually laughed and joked and made the process as fun as moving can be. I can't praise and recommend Marathon Movers enough!

Kelly Scarnati
13:16 07 Jul 22
These guys are amazing!! Moving is so stressful yet they were always helpful and very hard working. This was my very first professional move and I moved my daughter also so we moved 2 houses at once and this company took amazing care of both of us! I would definitely highly recommend them.

Holly Fenicle
20:29 15 May 22
Great experience with the movers. I live on a sand road that the moving truck couldn't get down so they used their personal trucks to bring my furniture into my house. Everyone was super friendly and made moving a breeze. They moved my mom as well and everything went smoothly

Shelby Fenicle
20:18 15 May 22
Moving absolutely sucks, but these guys do it right. I knew nothing about them before hiring, but they were responsive, organized, up front, and flexible. I'm paranoid about everything, but I didn't have to be about my move because they were so great. If you want to be put at ease during a not so fun time, I highly recommend Steve and his team.

Kevin Hess
22:46 07 May 22
From the very first visit to do the estimate, we knew S&P were professionals. We've been moved several times due to work and knew what to expect. Their estimator asked the right questions and took pictures of items that might need special handling. Other company estimators breezes through the house or just gave us a quote over the phone. Needless to say we choose S&P. The day of our interstate move went smoothly. The team was experienced, professional and respectful. When the sub for the grandfather clock, failed to show they stepped up and took care of what was needed and gave us a credit. The next day, they arrived on time and carefully and professionally unloaded and positioned our furniture and boxes. When the tech couldn't get the grandfather clock working, they followed up with a clocksmith and all was well. All in all, we'd highly recommend S&P Marathon Movers.

John Howell
22:40 05 May 22

Franklin Banfer
13:33 21 Apr 22
Steve and his team were amazing start to finish. They were all super friendly and we never felt as though we were in their way (even though we probably were!). This was our first time using movers so we did not know what to expect. Steve was super responsive and answered all of my questions within a few minutes. We moved from a 2 BR apartment to a 3 story townhome. The team told us they would be at our apartment between 8:30 am and 9:00 am and got there before 8:30. They had everything taken apart and out of our apartment within two hours. Packing the truck was seamless and there were no issues at all! They even stopped at another location to pick up a sectional, ottoman, and chair for us. They had everything put where it needed to be and furniture put back together in our new home by 1 pm. The price was amazing and we couldn't have had a better first experience using movers. Could not recommend these guys enough. We will never move again without movers and will always use Steve and his team!

Ashleigh Burns
16:58 20 Apr 22
Best movers we ever used never have i had my furniture wrapped and cared for like this

Lucy Sillars
00:16 09 Apr 22
Needed a small local move done with antique furniture. They did a great job.

Sherry Ulsh
00:09 09 Apr 22
They worked hard, went above and beyond. Worth every penny for a smooth move. Highly recommend!

Maryellen Sheehan
14:13 30 Mar 22
This company is very easy to work with, professional, efficient, and careful with your belongings. I highly recommend!

Linda Steele
18:50 25 Feb 22
Great company they are quick Dave was the best. Thank you

Whitec4stle15
17:11 16 Feb 22
Would highly recommend. On time, very professional,fast but careful,made sure everything was wrapped and took care with all of our stuff. Even helped put boxes in our car that we were taking with us. Covered carpets. Not one negative comment to make

EILEEN Nuyen
17:10 15 Feb 22
Communication was without fail. The moving team Jordan, Josh and Dave were very professional with the whole move. Thank you

Steven Houle
14:41 01 Feb 22

Joshua Merris
17:58 26 Jan 22
Did a great job. Everything they said they would do was accomplished. Crew was efficient, friendly and knew what they were doing. Reliable! Can't say enough good things about them

michael convey
21:02 22 Jan 22
Really excellent company. I managed to schedule a move in under 2 weeks and they were right on time and had excellent communication. Very friendly and professional. I wish I had used them last time I moved and I would definitely recommend them.

Brian Oneill
17:07 03 Jan 22

Great company, they were very flexible with the changes that needed to be made with scheduling. Everyone was efficient and friendly. Best movers we've had out of three moves.

Sara Duignan
14:00 19 Dec 21
We are so pleased with S&P Network's Marathon Moving's Team on our recent move. Dawn was so helpful when she came out to give an estimate. She listened and then clearly advised what we could/should do to help the move go smoothly. During moving day, the Team: Dave, Jordan, Chad, Josh and C.J did an excellent job of preparing the furniture and boxes for the move. We did a tour of our original home and went over what was going. At the new home, again, we visited each room and went over details about where things should go. The best part: we were stumped on how to set up the furniture in the living room because it was so different from our previous place. Dave said they would take care of everything else first and then do the living room last. That gave us a chance to settle on the furniture arrangement. The guys kept me informed every step of the way. Thank you, Thank you, Thank you!

Cindy Marburger
20:40 16 Dec 21
My move was amazing because of the gentlemen who were professional, polite and very careful with all my possessions.They were timely, efficient and hard workers. Very organized!!I would recommend S & P to anyone. They won't disappoint.

Margaret Trevenen
20:19 30 Nov 21

Eileen Rose
19:51 30 Nov 21
Absolutely top notch!If you have any experience working with moving companies, you'll know that TRUST is #1 as the industry is full of questionable business practices. Steve and his team are exactly what we hoped to find amid a stressful moving situation – honest, prompt, fair in price, flexible, communicative – I could go on.Contact these guys before you waste your time with other opaque, shifty contractors that are farming out your job to random folks whom carry on with no professional responsibility for delivering a sound quality experience.THANK YOU to Steve, Jordan and company!

Anthony Leo
14:36 07 Nov 21
This is the first time I've used professional movers. It all started from my initial contact with Steve. He was thorough and patient; always courteous and professional. Any questions I had, he answered even leading up to my move. Moving Day – I couldn't be more content with the movers I had. Jordan, Josh and Dave were awesome! They extend the same professionalism as Steve. They all had great personalities and worked diligently. They took special care of my property. Thank you guys! I would highly recommend S&P!

Sandra Silva
00:14 02 Nov 21
We were very happy with S&P movers and would recommend them to anyone. The guys were all very professional and respectful of our home and our belongings. They were all great people and made what should have been a very stressful day a breeze. Thanks S&P!

Jamie Lewis
16:19 24 Oct 21
We all know moving home is a challenge. It means several weeks of taking account of personal admin, managing logistics, packing and unpacking possessions, surfing changing emotions, keeping an eye on finances, tending to children and pets, and making sure all the bases are covered.And towards the end of the journey, when properties had been closed upon, mortgages drawn down, and an mountain of boxes taped up, the one thing our family needed was trust and confidence in the moving company.For most of us, having a group of complete strangers enter our home and move our possessions can be an alarming prospect, but from the beginning, when Dawn came to our home to assess our needs, to the finish, when I handed payment to Steve at the end of a long day of moving possessions, the folks at Marathon Moving Solutions were absolutely phenomenal. I cannot recommend them highly enough.They were punctual and professional, industrious and hard-working, and very importantly, friendly and funny. They took exceptional care of our items, and of both the home we left and the one we moved to. And, what's more, they managed the disassembly and reassembly of some large and complex pieces of furniture with ease. Throughout the day, we were continually impressed by the crew's courtesy, their work rate and their sense of humor which never flagged.In times gone by, I've been happy enough to see the back of a removal crew–but not this time. As they took their leave at the end of a very long day, we said a fond farewell to a great bunch of fellas that had helped us realize a dream of new home, and what's more had done it with the best of competence, good humor and style.Thank you to Dawn, Steve, and the entire team. We are full of gratitude and will not forget you!

C.R. Howell
12:05 18 Oct 21
MMS is great!Twenty-five years ago, we did not have a good experience with professional movers – slow, careless, bad attitudes, broken items, so we moved ourselves (with the help of friends) for subsequent relocations. It was a scary plunge for us contacting Marathon for this move – probably the last and certainly the farthest "jaunt". WOW! MMS could make a fortune offering "Best Practices" trainings to other companies and their staff!!!From Dawn (responsive, professional, knowledgeable, detail-oriented) and the local helper staff at both ends to Dave, Josh, and Jordan (friendly, professional, careful, efficiently quick), Marathon demonstrated superior skills, strength, and knowledge every step of the way – as well as respect for us and our belongings. As I texted to Dawn on the morning after the move-in, the crew are true professionals at moving – taking inventory (beginning and end); deploying staff resources for wrapping/loading, etc; prepping paths, etc; unloading/placing – AND have outstanding customer service skills, providing a true customer-centric experience.Without question, Marathon's part in our move from PA to DE was *the* best part of the moving process. We appreciate you!

Jeanne Block
22:00 16 Oct 21
I highly recommend (and have already, to family and friends!) S&P Network Marathon Moving Solutions team for many reasons, but the priority for me is the integrous honor, respect and dignity shown to me, my home, belongings and each other from the start of the first contact with Dawn right through to the completed move by Steve, Jordan, Dave and Jordan!!!Having moved a number of times in my journey but never using a moving company, I did not know what details to consider as I searched for good options that met my needs.My choice in going with Steve and his team did not disappoint!Dawn spoke of the high standards that each of the team members bring to the company which peaked my interest immediately! She freely and easily educated me on important details and was available for questions as I needed answers for a safe and successful move as well as came to do an in person estimate of what the move would involve.A grateful comfort to me came when Steve reached out personally 2 days before the move to confirm date and time of arrival as well as answer my last minute questions! Jordan's call on moving day to indicate eta was another aspect that was very helpful. Steve, Jordan, Dave and Josh amazed me by the measures they took to wrap and secured every piece of furniture before moving it out of my home, while protecting my floors, corners and walls!! They worked very hard and very well together to get the job done!Due to their efficiency and my post it note system with directions on where each piece should be placed, the estimated cost was decreased!Results…a very enjoyable, peaceful and no stress moving day with much gratefulness!!!!THANK YOU!!!!

Lori Gregor
16:06 06 Oct 21
I wish I could remember the names of everyone who helped me with a move from PA to VA, because they all were fantastic. From Dawn's detail-oriented planning (and helping affirm what size storage unit I needed) to Steve's communications, to the driver and movers (Jordan, Josh, Luis…). If they had questions as they packed up, they asked rather than assumed. It was raining cats and dogs in PA, but they were pleasant about it, and took good care of my belongings. Highly recommend!

Jessica J. Sheets
01:11 03 Oct 21
The guys were very professional and friendly. They cooperated with all the suggestions. And were always willing to help. They moved us from PA to Maryland.

Kris Hosler
21:38 02 Oct 21

Meredith Hughes
19:45 27 Sep 21
We highly recommend this company and would use them again!!!! This great team worked well together, very efficient, super friendly and respectful (even in the pouring down rain). We had lots of boxes, heavy furniture with difficult maneuvers, and we never heard anyone complain!!! We were very impressed with how detailed they all were, especially with wrapping each piece of furniture…even the wooden chairs! Moving is always stressful, but thank you for making this transition easier!

Lynne Baker
13:22 24 Sep 21
This was my 2nd opportunity to work with S & P Network Marathon Moving. They initially moved me from Philadelphia to Harrisburg in 2020. They located a convenient climate controlled storage facility for the majority of my things. One year later they moved the things out of storage in addition to my house to my new location. It was a pleasure working with Steve (the owner), Dawn and Jordan both times. Josh and Dave were quality additions for the 2nd move. I most appreciated the care given to my things and my homes. I have and will continue to recommend them for moving and storage services.

Michelle Bethel-Miller
14:55 22 Sep 21
First move in over 40 years. The Marathon crew was professional and courteous. All of my goods arrived at my destination exactly as they left. Highly recommended.

Dan Pettigrew
22:13 15 Sep 21
Marathon's "A+" rating from the Better Business Bureau is well deserved. Dawn and Steve were very responsive to our questions, and the quote from PA to MD was very competitive. The moving crew, Dave and Jordan, was very professional: courteous, careful, and efficient.We have moved many times over the course of my business career and this was our best overall experience. Highly recommended!

Keith Armington
02:47 10 Sep 21
S&P moved me approximately 300 miles in the Northeast region. In addition to moving services, I paid for assistance with packing and unpacking. The move was somewhat cumbersome and I want to commend the crew, especially Dave and Jordan, for their professional and competent services. They managed different teams on each end of the move and accomplished everything in a timely manner. No items appear to be damaged, and everything was packed and unpacked with care and in an organized way. Their attention to detail, and to incorporating my preferences, made a highly stressful event as manageable as possible.

Amy Lustig
00:36 05 Sep 21
I have not witnessed such hard work and professionalism in a long time. On the hotest day of the summer those men worked non-stop. Even when I suggested they take a break, the team kept working. All were extremely polite and very careful with our belongings. We did a thorough walk through of our old home prior to heading to the new house. Once they completed their work, all the empty boxes and trash was collected and taken away. I will call S&P everytime I need any kind of moving assistance.

Christy Liddington
21:00 16 Aug 21
Don, Lynn, Josh, and Eric were very professional and friendly. As moving is always stressful, I was pretty anxious about my particular situation, and everyone was so reassuring. To have these guys take time to help ease my anxiety and not just be all about the job was amazing. They showed up on time, were efficient and timely in getting everything on and off the truck. Nothing was damaged. The estimate was spot on, so there were no surprises. Dawn was very helpful and supportive during the estimate process, and even took time during her vacation to help me and book my last minute move. From beginning to end, my moving experience was smooth.

Patty Chastain
12:42 05 Aug 21
Crew on time. Professional yet down to earth. Took great care of our belongings when loading and unloading the truck. I highly recommend S&P for your moving needs. Thanks Dawn for the wonderful customer service. Jordan and crew you guys rock!!!

Mary Allen
20:43 28 Jul 21