Residential Movers In Pennsylvania
You've worked hard to get to this point. With everything that you have going on around you during this process, you deserve a company that understands all that is involved. Our staff will work hard to make sure that the process with us is as comprehensive for you as possible. We're dedicated to making the next part of your journey a positive experience. Our company guiding principles are things like transparency, efficiency, professionalism, good attitudes, and integrity.
Small Company, Big Delivery
We are a small independent company that is not affiliated with a van line. Our staff is better able to involve more expertise, care and attentiveness to performing your services.
Very professional company with great service. I will use them again in the future!

Matt Remeikis
19:11 15 Sep 20
Moving is a stressful. It, to say the least, requires a great deal of planning and trust in the selected moving company. Arranging a move in a pandemic is an extra stress that no one could have anticipated.Steve Paparoudis was incredibly patient as I, not once, not twice, but three times (!) changed my move date. I had hoped this Covid virus might go away! I never felt a "this-is-how-it's-done" pressure. I felt a partnership in navigating these uncharted waters of life in 2020.I had the crew pack my belongings with the extra challenge that some of the things were to go to storage and the rest went to my new home. Again, I felt respected in how I had organized my belongings and grateful to see their system of keeping details in order dove-tailed nicely with mine.On packing/moving day I found the crew felt like a team of old friends. They knew what they were doing and had done this together many times. I felt a confidence that this was going to go well. I have moved seventeen times (!) in my life and have experienced quite an assortment of mishaps (including unwrapping rotted garbage because the packer didn't think to not include it in my shipment).I have unpacked my belongings and am pleased at how things have arrived in-tact. Quite remarkable. In fact, when I found a box carefully labelled "fragile" (and to be top-loaded only) was found under two rather heavy boxes, I kind of held my breath when I opened it. Inside an antique three-foot statue emerged unscathed. Mistakes will happen. This is a given. What is unusual is that It had been so well-wrapped that it did not get damaged.I recommend S&P Network's Marathon Moving Solutions to be your solution to moving. Pick this local business and you won't be disappointed.

Elizabeth Crowe-Joong
16:54 05 Sep 20
Steve and his team did a wonderful job and communication was on point from start to finish. I was a bit nervous about some of my delicate furniture, but he confidently explained their process and everything came out great. While I received estimates from another company that was somewhat lower in cost, in the end I could not place a value on the care that was put into my items and having peace of mind during my move. Excellent teamwork and highly recommended

Amy Johnston
23:30 04 Sep 20

Moving team was very polite and very efficient and treated our movable items with respect!

Steve and his team did a superb job during our move. They were professional, friendly and courteous. The movers took special care of our items being moved and the houses by protecting walls and floors. Steve performed exemplary working with us to prepare for our move. Steve was punctual, flexible in finalizing our list of items to be moved, and accurate in providing us a cost estimate for our move. I would highly recommend Steve and his team and plan to call them again for our next move.

David Rice
13:38 28 Aug 20
Great moving experience. They were on time, courteous, and friendly. Moved from Pennsylvania to Virginia with no breakage. Great communication before and during the move. Would definitely use this company again.

Carole Henry
21:53 23 Aug 20
Tyrell and Jordan arrived early and went to work immediately. They were friendly, professional and attentive to details. They completed the job quickly and carefully. We feel fortunate to have found Marathon Movers on Yelp and we will be happy to call on them again.

Ruth Arnold
22:54 20 Jul 20
Great job. No nonsense, very efficient work, and very fair price.

Eric Whiteback
16:42 18 Jun 20
Moving with Steve and Marathon Moving Solutions – in the midst of the pandemic – could not have gone better. We had a two part move where we packed up a house we had sold in Mechanicsburg, PA, put the majority of our things in storage for two months, then moved down to northern Virginia. Both on the front side with packing up our Mechanicsburg house, as well as on the back side with moving into our Virginia house, Steve and his staff were prompt, efficient, and very easy to work with. Steve even met us at the storage facility a day before our Virginia move so we could add a few things to the load that we couldn't move ourselves. Finally, my wife and I have used many moving companies (4 – 6), both good and bad. However, even the best ones never did one thing that Marathon Moving Solutions does – they put small numbered stickers on each of our items to make sure they don't lose anything in storage or in transit. I'm not sure if they only do that for loads that are going into storage or for everyone, but it was an especially thoughtful touch that gave my wife and I peace of mind that none of our things would be lost during the move. Moreover, they were far cheaper than the next best mover in town. We can't recommend Marathon Moving Solutions any more highly!

Tom O'Neill
21:49 17 Jun 20
Marathon packed and moved us from Harrisburg to Carlisle. Their packers were great as were the movers. First class service. The moving truck was beautiful, super clean! Everything was moved on time, efficiently and cared for like it was their own belongings.

Bobbi Castanon
17:41 17 Jun 20
Great service and priced extremely fair. Would highly recommend!

Jordyn Green
01:33 17 Jun 20
Steve was fantastic to work with. He kept me updated at all steps along the way. He was responsive to questions and was professional at all times. During the day of the move he made sure to keep my belongings safe while also ensuring not to damage the house while moving in and out. His quote on the move was lower than any others I spoke with. Highly recommend using this company

Ben Carney
23:58 14 Jun 20
They were very good, professional, and on time.

Frederick Rothstein
18:09 06 Jun 20
First time using movers, such a positive experience. The whole team was professional, efficetnient and friendly. 100% worth it, will use this company for all future moves.

Brendan Gallagher
19:38 29 May 20
I used S&P Network's Marathon Moving Solutions for a recent long distance move in the middle of the COVID19 pandemic. A stressful situation became pure relaxation with the help of S&P Network! The crew was extremely professional and took great care and pride in their work. My furniture was not damaged at all, and the crew made maneuvering through a high rise apartment building easy! All my pieces were wrapped and handled with care. I could just sit back, relax, and enjoy the day. Furthermore, the crew wore masks, which I found very professional and put me at ease. The price was just right, and I appreciated the inventory of my belongings as well as the professional contract/estimate to sign. The company was also responsive within minutes of my inquiry to help me move, and continued to be responsive and on time up until the very end. Thank you S&P! I would highly recommend this business for any move, especially if you are in the Central PA/Harrisburg area!

Harrison Winters
01:21 26 May 20
Well, if you're looking for top notch service and value, look no further. I have moved 18 times in my life and seen the good, the bad, and the ugly in moving companies. I can say without a doubt Marathon is among the very best...if not THE best. The Owner, Steve, is as knowledgeable, professional and responsive as possible. He is really a cut way above the industry standard. His price quote for a long distance move was the best I received. He also made the move from PA to Texas happen on short notice.As for the packers/drivers...My property was all in a storage facility, formerly moved there from South Carolina by a sub-standard mover (All My Sons) who did more damage than they did anything else. In taking inventory, Steve pointed out the damage due to improper, or in some cases no protective wrapping, and Tyrell did his best to get things properly secured and protected. It was obvious Tyrell cared about the quality of his work. Jordan loaded the truck expertly and he and Scott drove to TX. Upon arrival, they unloaded quickly, efficiently and with care. I'm a lawyer and a perfectionist. So when I tell you that I recommend this company without hesitation its the highest possible praise.

Carole Gold
16:33 17 Mar 20
Steve and his team were great from start to finish. We did a complete pack and move to South Carolina and can't imagine having done it any other way. They were on time, worked hard and took care of our stuff as best they could the entire trip. Every person that came in our home(s) were nice, courteous and professional. Steve was responsive, helpful and informative from the moment we reached out through a month after we moved in. He even scheduled a handyman to come take care of a few moving dents from big heavy stuff coming upstairs at our new home, and paid for that as well. I'd give 6 stars if I could and will recommend to anyone we can convince to move south with us!

Masons Dad
20:42 12 Mar 20
Steve came to the house and looked at everything I wanted moved, then gave me his estimate. Far superior then someone just doing it over the phone. On the day of the move, they texted me with their ETA and arrived on time. Tyrell and Jordan (and Steve for the first hour) were thorough, professional, had great attention to detail and were efficient. They foresaw all possible situations and were able to keep my items safe and secure. They appreciated that even though my items didn't have great financial value, they were priceless to our family with memories. They were fabulous! I highly recommend them! I plan to use them again when I need to move these same items from storage to their new home!

Melanie Christensen
22:39 04 Mar 20
We have used Marathon Movers twice now. Their prices were reasonable and they were easy to work with. The guys were very careful with all our stuff and I was impressed at the care they took to make sure that no walls or railings were damaged. Great experience, I would definitely hire them again!

Julie Buterbaugh
01:31 21 Feb 20
Steve and his crew were outstanding to work with. He took care of every detail in our move, and did so with great professionalism. In addition the team worked quick, took excellent care of our items, and communicated with us throughout the process. I will absolutely use Steve and his company again in the future.

James Shellenberger
11:48 20 Feb 20
They just moved my mother. Very courteous and professional employees and easy to work with all around. Steve, you and the guys did an amazing job. Thank You!!

Joshua Boyer
18:19 14 Feb 20
I thought these guys were to good to be true. They were on time and did everything they said they would do. What a pleasure to work with, they protected our home and our personal items. I had 3 other moving companies that gave me crazy quotes but nothing came close to service we received. Thank you for taking the stress out of this move.Tim Brown

I am disabled and knew that I couldn't do this move with just me and my husband. When I went searching for a mover after talking to Steve I knew he was the guy. The men on the team Tyrell Darvis mark and, Jordan we're all gentlemen and treated me like a queen that day. Even when we thought things were missing they did everything in their power to try to find it until we realized it was Wayfarers fault for not sending all the pieces. They laid out a red carpet to not get my brand new house dirty. I even recommended them to my friend. We really couldn't have did it without you guys! Thank you very much.

Cresson Zerbe
13:29 07 Jan 20
Had a great experience. Steve is very professional and reasonable rates. Thanks to the crew (Tyrell, Mark, and Mike) for the work today. Was good getting to know each of you a little. Highly recommended.

Shaun Steckley
01:23 15 Dec 19
The crew was terrific! Carefully loaded and unloaded. Managed lots of steps without damaging walls or furniture. Very courteous and professional. I wasn't completely prepared but they worked around me and with me. Great communication throughout the process. Highly recommend.

Cindy Seesholtz
21:42 25 Nov 19
Great service. Great team of movers. Very pleased.

Charles Gerhards
21:24 23 Nov 19
Steve and Tyrell just moved us from Lemoyne, PA to Biloxi, MS this past weekend! For us this was our 19th move (all other ones were scheduled and contracted out by the military). Compared to those past moves, this one was by far far the best one ever!! The professionalism from Steve and his crew was 5 Stars +! If you are looking for an amazing moving company, look no further!!!

Gabriele Cablay
02:22 21 Nov 19
I just had a great experience using Marathon Moving Solutions for a move. From start to finish Steve and his team were true professionals. If you're looking for a professional moving company call Steve, you will not be disappointed!

Ryan Jones
22:11 13 Nov 19
Phenomenal moving company !They were so great, we paid much less than the estimate we were given. Covered everything very carefully with blankets and plastic wrap. Not one single thing was damaged, including walls, floors, and things in the house. Best group of guys you will ever meet! Efficient, very polite, personable, and worked very well together. Highly recommend!

Jen Kauffman
19:41 10 Nov 19
Fantastic people. Great job. Super helpful. Would recommend highly A++++++++++

Mike Kranzel
20:47 07 Nov 19
Steve and the guys were great. The team was very careful and attentive to our needs, and we were extremely pleased with their work. We will certainly be using them again for our next move!

Kaitlyn Wolfe
21:07 02 Nov 19
The movers were efficient, careful, and made our move 100 times easier to our third floor apartment. Between moving multiple pieces of large furniture, taking apart and re-assembling our cabinets and bed frame, and transporting multiple televisions, Steve and the entire crew were polite, and happy to work with us. My partner and I will certainly be using them again for our next move. I would highly recommend them for the price and quality of work you will get in return. Thank you S&P!

Tyler Jacobs
20:17 02 Nov 19
Steve and his team were great! They had moved two bedrooms, a living room, kitchen, dining room, and what felt like a million boxes in a matter of 5 hours. They were courteous, polite and respectful. The did an amazing job and made my life and this move so much easier. The price was incredibly reasonable, and I would recommend this team to everyone I know. In fact, I hired them based on a recommendation, and I am so happy that I did!

Katie Dotto
14:55 28 Oct 19
Steve and his crews did an amazing job on our long distance move from PA to Maine. They were very careful and courteous, and had the best price. We highly recommend!!!

tracy woods
22:11 25 Oct 19
From start to finish Steve and his team were absolutely amazing! During the quote process Steve carefully reviewed every detail of the process and answered all of my questions quickly! The day of the move I was quickly put at ease by the team's kindness, professionalism, efficiency, and attention to detail. I've already recommended them to friends who are moving and would highly recommend them to anyone with moving needs! I honestly can't say enough how happy I am with their work to make my move stress free!

Heythur Jean
19:50 02 Oct 19

John ODonnell
14:07 28 Sep 19
From start to finish Steve and his crew were top notch. From our first meeting with Steve until they completed our move and walk through it was a seamless adventure. All of the men working with and for Steve are so super polite. Each one introduced their self to my husband and me upon arrival. Courteous, fun and hardworking all at the same time. I was so impressed by the care they took with each of my items. I have a lot of art work and it is wrapped and labeled perfectly. I can now hang them at my leisure once I have our everyday lives a bit more organized after the move. Steve's company was recommended by two of our neighbors who told us about them and they were please with S&P Newtwork's Marathon Moving Solutions too. A+ . gold star and 2 thumbs ups for S&P Newtowrk's Marathon Moving Solutions. Mary & Rob

Mary P Edwards
16:36 13 Sep 19
Very professional company. They made moving across state as easy as possible. Everything arrived at the destination exactly as it was prior to moving.

Mike Meldrum
19:51 07 Sep 19
Very fast, efficient and professional. They've done business with our storage facility multiple times and every time has been a great experience.

Resa Stephens
15:34 30 Aug 19
Very professional and courteous. Shopped around first before settling with this company. Pricing is fair and they hustled to get the job done. Will definitely use them again.

Molly Turner
23:48 26 Aug 19
Chris and Steve were friendly, helpful, professional and on time. They texted ahead and made sure I was satisfied with all aspects of our move. Highly recommend!

Colette Voskuil
23:05 26 Aug 19
Awesome, moving professionals, arrived on time, took all of my calls cordially, explained the process of moving, and my price was GREAT...I HIGHLY RECOMMEND THIS COMPANY A+++. I will use them again if I need to ship an item or relocate.😁😁😁

Cheryl Holton
22:48 11 Aug 19
We are glad we chose Marathon Moving Solutions to help us translocate from PA to Chicago. Steve and his crew arrived punctually and packed our furnitures very carefully and efficiently. What we are most satisfied with is when the loading was done, they directly set off to our new address without picking up somebody else's stuffs. When we arrived at our new home, all the unloading and assembly of furnitures was done already and we didn't even need to stay in the hotel for transition. We highly recommend S&PNetwork's Marathon Moving Solutions to the people who are planning to move, especially move to another state. They are really fast and reliable.

ltt liutingting
18:03 08 Aug 19
My move was handled by Marathon with the utmost professionalism. I first set a date for my move near the end of June. An unforeseen delay required a shift of the date to mid July. Marathon's flexibility and willingness to adjust to the change of move-in date was outstanding. When the adjusted date arrived, Marathon's arrival was prompt, and their transfer of my belongings from apartment to townhouse was efficient and thoroughly courteous and professional. Their crew really put in one-hundred and ten percent effort to get all my property into the new residence. Their work was outstanding and I am thoroughly satisfied with their excellent service.

Lars Staaby
02:51 17 Jul 19

matt vovakiss
23:38 10 Jul 19
Very professional, courteous, honest, trust worthy, and caring gentlemen. They went above and beyond my expectations. Their cost is very fair. Check them out; you won't be disappointed.

Deborah Eiche
12:40 04 Jul 19
Highly recommend - They came right on time, wrapped things, fast efficient, and most importantly NO damage, will use these guys again- the Best -THANK-YOU VERY MUCH, ED, PATTY, & KIM

Edward Houseman III
12:44 28 Jun 19
The moving staff was friendly and polite. They were very efficient with my move and took great care with my furniture. Will use them again for my next move.

Brian Williams
16:24 26 Jun 19
Terrific job by Steve and his team. Super caring and detailed with our possessions and home. I will recommend them without reservation anytime I can.

John Albright
02:13 14 Jun 19
Our Moving Company
Don't leave your valuables in the hands of just any movers. Our moving and packing company has a established tradition of excellence with customers.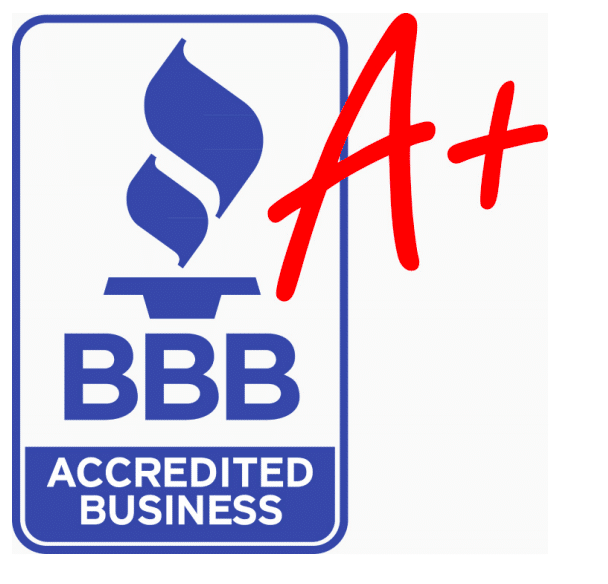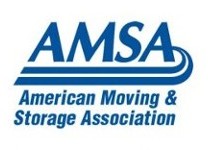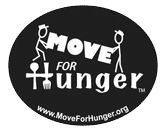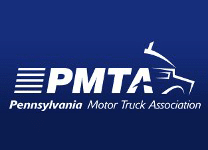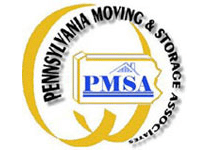 Are you ready to join the 1,000's of Central PA residents who have had a hassle free move? Our BBB accredited team is the household mover you can rely on.
Our company is licensed and insured. We hold operating authority by both the Pennsylvania Public Utility Commission and the USDOT. So, whether you are moving locally here in beautiful Central Pennsylvania, or across the country, count on us to give you the stress-free moving experience that you deserve.
Call us for your free moving estimate today!