MOVERS MECHANICSBURG, PA
We Make Moving A Stress-Free Experience

Movers Mechanicsburg PA is your best and most trusted local resource for all of your moving needs. Whether you have residential, commercial or specialty items to move, we are equipped to move anything and everything. Whether you are moving just down the street, across town or out of state, we have the most trusted team. You can expect the most professional and timely service from us. Movers Mechanicsburg PA is only a call or a click away from making your move hassle-free. Call us today or fill out a form online to get a free in-house quote!
Our Moving Company
Don't leave your valuables in the hands of just any movers. Our moving and packing company has a established reputation of excellence with customers.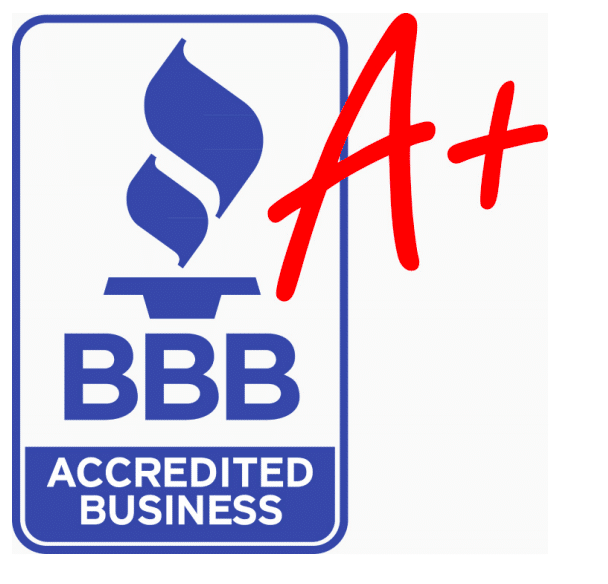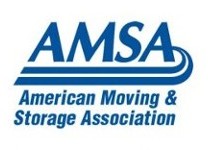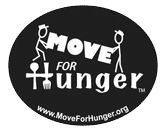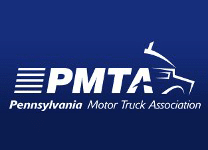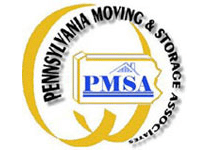 Are you ready to join the 1,000's of Central PA residents who have had a hassle-free move? Our A+rated BBB accredited team is the household mover you can rely on.
Our company is licensed and insured. We hold operating authority by both the Pennsylvania Public Utility Commission and the USDOT. We are also locally owned and operated right here in South Central Pennsylvania. Experience the difference with a moving company that is more personable, with an open line of communication that understands how important your successful move is.
We Make Moving A Stress-Free Experience
No matter how far away you plan to move, we have you covered with our service options. Our goal is to make the process as smooth and stress free as possible, so you can focus on starting your new life in your new location.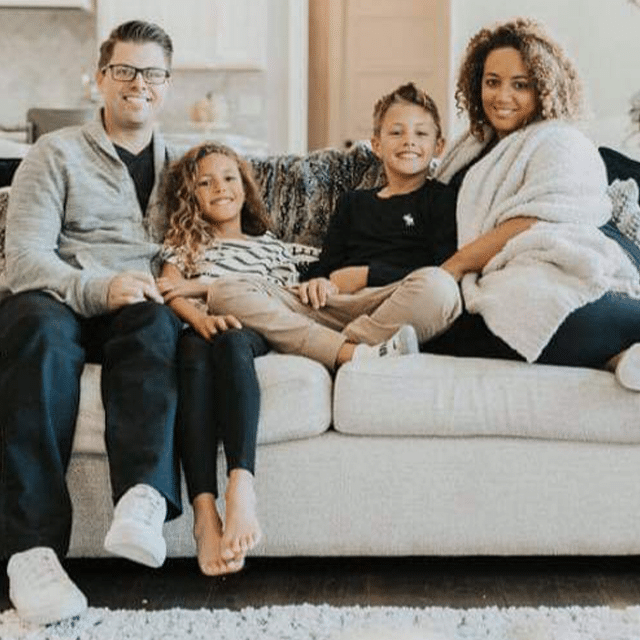 Whether you are changing residences locally here in Central PA, or moving hundreds of miles away to another state, let our team make your transition seamless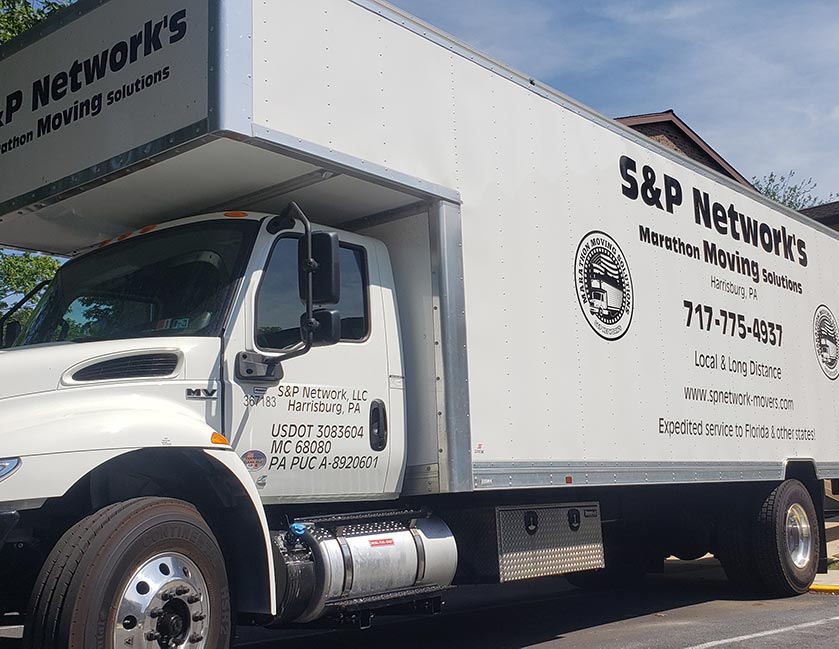 Are you relocating an employee? Or your entire office? Let our BBB accredited company assist you with making a timely and efficient transition. We can work with any timelines that you have.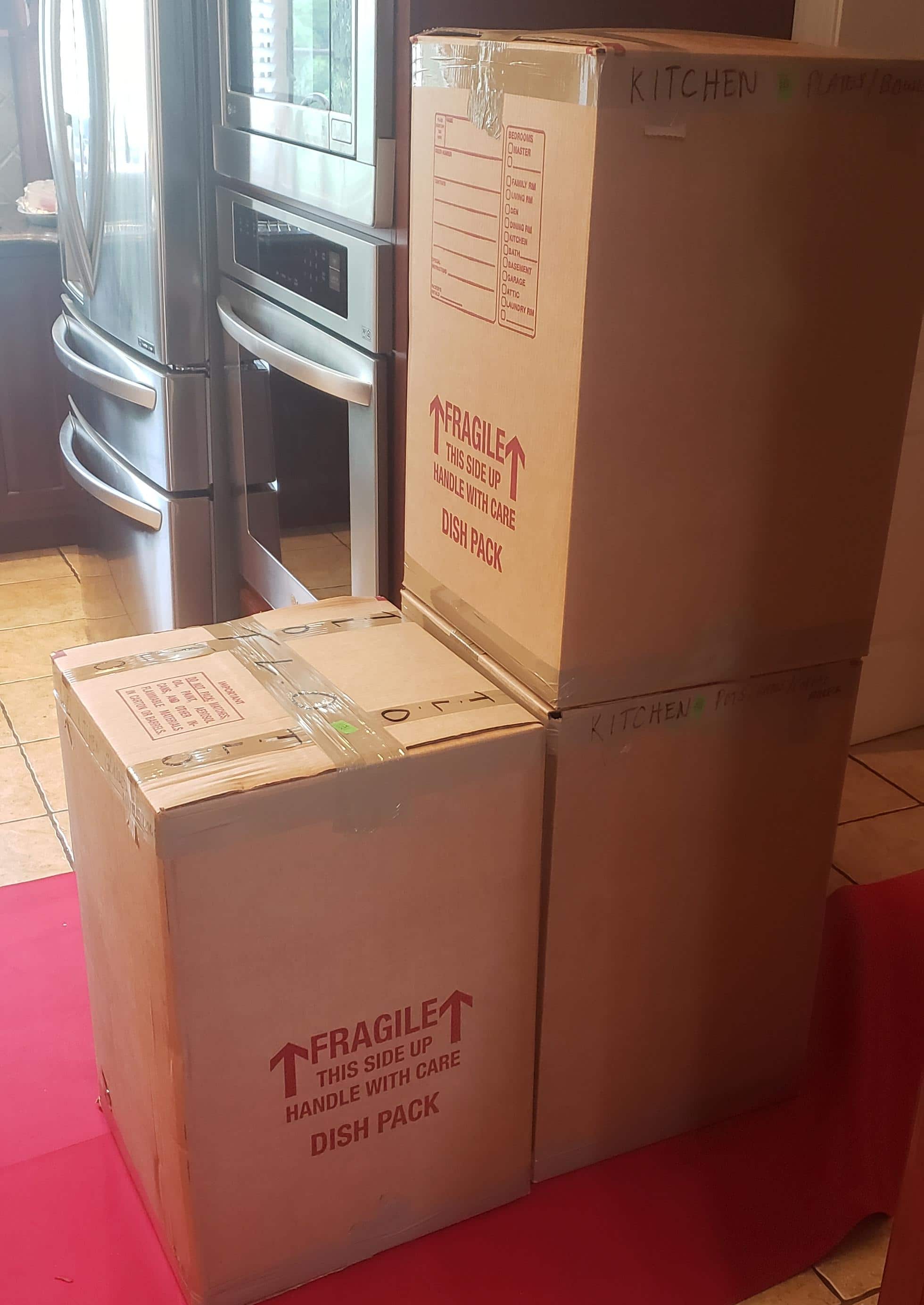 We can provide full packing services for your delicate and fragile items like china, fragile antiques, electronics and more. We also provide expert third-party services for services such as crating, complex disassembly/ reassembly, and more. 
We highly recommend this company and would use them again!!!! This great team worked well together, very efficient, super friendly and respectful (even in the pouring down rain). We had lots of boxes, heavy furniture with difficult maneuvers, and we never heard anyone complain!!! We were very impressed with how detailed they all were, especially with wrapping each piece of furniture…even the wooden chairs! Moving is always stressful, but thank you for making this transition easier!

Lynne Baker
13:22 24 Sep 21
This was my 2nd opportunity to work with S & P Network Marathon Moving. They initially moved me from Philadelphia to Harrisburg in 2020. They located a convenient climate controlled storage facility for the majority of my things. One year later they moved the things out of storage in addition to my house to my new location. It was a pleasure working with Steve (the owner), Dawn and Jordan both times. Josh and Dave were quality additions for the 2nd move. I most appreciated the care given to my things and my homes. I have and will continue to recommend them for moving and storage services.

Michelle Bethel-Miller
14:55 22 Sep 21
First move in over 40 years. The Marathon crew was professional and courteous. All of my goods arrived at my destination exactly as they left. Highly recommended.

Dan Pettigrew
22:13 15 Sep 21
Marathon's "A+" rating from the Better Business Bureau is well deserved. Dawn and Steve were very responsive to our questions, and the quote from PA to MD was very competitive. The moving crew, Dave and Jordan, was very professional: courteous, careful, and efficient.We have moved many times over the course of my business career and this was our best overall experience. Highly recommended!

Keith Armington
02:47 10 Sep 21
S&P moved me approximately 300 miles in the Northeast region. In addition to moving services, I paid for assistance with packing and unpacking. The move was somewhat cumbersome and I want to commend the crew, especially Dave and Jordan, for their professional and competent services. They managed different teams on each end of the move and accomplished everything in a timely manner. No items appear to be damaged, and everything was packed and unpacked with care and in an organized way. Their attention to detail, and to incorporating my preferences, made a highly stressful event as manageable as possible.

Amy Lustig
00:36 05 Sep 21
I have not witnessed such hard work and professionalism in a long time. On the hotest day of the summer those men worked non-stop. Even when I suggested they take a break, the team kept working. All were extremely polite and very careful with our belongings. We did a thorough walk through of our old home prior to heading to the new house. Once they completed their work, all the empty boxes and trash was collected and taken away. I will call S&P everytime I need any kind of moving assistance.

Christy Liddington
21:00 16 Aug 21
Don, Lynn, Josh, and Eric were very professional and friendly. As moving is always stressful, I was pretty anxious about my particular situation, and everyone was so reassuring. To have these guys take time to help ease my anxiety and not just be all about the job was amazing. They showed up on time, were efficient and timely in getting everything on and off the truck. Nothing was damaged. The estimate was spot on, so there were no surprises. Dawn was very helpful and supportive during the estimate process, and even took time during her vacation to help me and book my last minute move. From beginning to end, my moving experience was smooth.

Patty Chastain
12:42 05 Aug 21
Crew on time. Professional yet down to earth. Took great care of our belongings when loading and unloading the truck. I highly recommend S&P for your moving needs. Thanks Dawn for the wonderful customer service. Jordan and crew you guys rock!!!

Mary Allen
20:43 28 Jul 21
S&P Marathon movers did a FANTASTIC job with my mother's move. Jordan, Dave and Isaac were polite, respectful and took their time moving all of her items. They moved the large items slowly, taking care not too damage any doorways or walls. I was very pleased watching the entire process.I strongly recommend S&P Marathon for any move you have planned!

Tracey Sharpe
18:50 22 Jul 21
I hired S&P Network Marathon Movers to move me out of my old home and into my new home. They are a 5 star moving company. I would not hesitate to recommend them to anyone considering a move! They did an outstanding job!

Georgia Lafontaine
18:50 22 Jul 21
It was amazing move. Everything was so perfect! Fast, reasonable price, reliable service. The crew is very professional and helpful. Steve, thank you so much.

Olga Nemesh
02:16 19 Jul 21

Stella Stoner
02:05 12 Jul 21
S&P was a wonderful company to work with and I couldn't recommend them enough! As 60+ people, moving can be overwhelming and this company was on hand with pre-moving help and support as well as on the job professional and kind crew members! They handled our items with care and packed and moved everything with respect and safety! This is the company you want for your move!

Mrs. Memmi
15:40 23 Jun 21
This was my first time using a moving service and I could not be more pleased! From my initial setup with Steve to the crew at the end. Jordan, Dave, Angel & Louis were top notch. I was kept updated on the process and what to expect and the team went above and beyond my expectations! Thanks so much guys for a positive experience! I will definitely recommend your company and use your services again.

Moved from PA to VA. Couldn't have asked for a better experience. Moving is stressful enough without having to worry about the movers. They did an excellent job.

Susan Holder
14:55 16 Jun 21
We were so so pleased with our experience with S&P Marathon movers. The crews were very professional, on time and treated us and our belongings very well.

Allison Dodd Brown
23:17 12 Jun 21

Trent Sneidman
18:30 19 May 21
S & P Network Marathon Movers were phenomenal and made our move as stress-free as possible! Jordan, Dave, Luis, Jose, and Angel were very friendly and accommodating and assured us they would take care of everything! If we ever have to move again, they will be our first call.

Tifany Kilmer
02:05 19 May 21
Jordan, Rob, and Dave were amazing. So helpful and professional. They made sure all of my furniture was take care of an properly assembled and placed in my new home. They were also very caring and respectful. So appreciate their time.

Cristina Rhodes
14:20 17 May 21
S&P movers are a great company ,they were very professional and friendly,they made moving day very easy for me. did a great job. Dawn was great when she came to my house to give me my estimate.. I would use them again if i ever move again.

Charlotte Markel
18:57 16 May 21
We used S&P network Marathon to move us locally about 20 minutes (approximately 8 miles). The crew we had was comprised of Jordan, Dave, Jose, Luis and Jose. They showed up on time at 8:30 AM and after a brief tour were loading up right away. The crew took care with every item moved and padded anything that might get bumped on the way. The experience at our new address worked just as smooth. Any items not clearly labeled we were consulted on for their placement. All furniture which was disassembled at the old address was placed and assembled in the location of our choice at our new house. The move took a total of 4 and a half hours and was very cost effective. We had no complaints either of the company or the crew and the care received was exceptional quality. We highly recommend this business.

Michael O'Donnell
11:46 15 May 21
These guys are AWESOME! Very responsive, great crews and quality of work!

Jason Mitchell
14:54 11 May 21
A great experience! S&P Moved my 87 year mother and older brother from New Jersey to Pennsylvania. Jordan, Dave and Lynn were patient, organized, professional. Their team seemed happy to help and had fun doing it.Dawn facilitated the move and gave us an excellent deal.What we expected to be a stressful situation was eased with your Team's professionalism, organized and patience.Thank You!

Brett Corcoran
19:40 06 May 21
I can't say enough good things about this company. From the initial phone call until the last item was put in place, everything was handled professionally. The movers were personable and took great care with our items. They helped our move be much less stressful. Thank you!

Tyrone & Sue Cornbower
23:01 30 Apr 21
Steve and his team were absolutely wonderful. Punctual, polite, informative and helpful from start to finish. From setting up the move to making adjustments and answering questions Steve was an extraordinary help. The team arrived on time and worked efficiently and carefully. I would recommend using this company for any moving needs!

Lynn Shope
23:00 28 Apr 21
Men worked hard and treated our furniture with respect. They had good manners and pleasant demeanors. The cost was reasonable. We'd use them again in a heartbeat.

Steve's team of movers was amazing from start to finish. Everyone was so responsive and did everything we asked of them without hesitation. They couldn't have been more polite either! They were able to get the job done very efficiently even in the pouring rain. They took every precaution to protect our belongings and home from the weather. Steve made sure to follow up after the move to make sure everything we needed was taken care. We will recommend S&P to anyone looking for movers!

Kaitlyn Markel
17:46 14 Apr 21
Steve was simply great to work with! An outstanding professional and just an incredibly nice person- -made my last minute, scattered move during the middle of the pandemic, smooth! A Special Thanks to him and Tyrell & Jordan for being so polite and professional throughout the entire process! Thank you😊Absolutely recommended.

Sadiya Sheikh
13:07 07 Apr 21
Our move from PA to Ohio was flawless. Excellent service from start to finish, beginning with Steve and Dawn and ending with the fabulous crew of movers who were professional and efficient. We were especially pleased with the level of communication we experienced throughout this entire process. Highly recommend!

Maureen Gorman
00:40 31 Mar 21
Steve, Dave, and Jordan did a wonderful job on our local move. They were prompt, professional, and did a great job. All 3 were very friendly and courteous and treated our furniture and home with care. This is our second time using S&P's moving services, and we will not hesitate to use them a third time. Thank you!

David Piotrowski
14:59 24 Mar 21
The movers were very professional, the pricing is good. Moving was quick and efficient.

Ajeet Singh
23:44 16 Mar 21

Preity Acharya
14:06 03 Mar 21
From the moment I reached out until the moment the move ended Steve and I were in constant contact. I felt bad at times with how many questions I had. But he never seemed annoyed and was always professional. His crew was actually pleasant. We have moved a lot, you rarely come across a mover who is enjoying what they are doing. That was not the case with Steve and his team. We moved a 4 bedroom home from Philly to Lancaster. They arrived at 9:00 am, and I was eating dinner in my new house by 5:30. Crazy! Would 1000% recommend

Michael Oberholtzer
20:30 26 Feb 21
Today Steve, Mike, Jesse and Jordan moved me out of my house and into the garage of my new house. The stress of my new house not being finished today was eased by these 4 guys who were willing to take more than originally planned and instead of unloading to a house unloaded into my garage. They set my stressed mind at ease and I am forever grateful for them! Highly recommend!!!!!!

Erin Myers
01:48 20 Feb 21
The whole team was friendly, professional, efficient and quick. They were skilled in the handling of large sized furniture that can be tricky. They made sure to wrap certain furniture and put padding around tough angles and on railings to prevent any damage. They also did a great job in disassembling and reassembling furniture. I highly recommend them as movers and also for storage in between moves, which was very convenient.

James Dawes
18:05 15 Feb 21
Called for a quote on Monday and got a call back Thursday for it. They left me a VERY apologetic VM, but who has time for that? I already had two in-person quotes by Tuesday and had booked my move 48 hour before S&P even called me back?

Jeff Price
11:54 12 Feb 21
If you want a stress-free move, hire S&P! Absolutely fantastic company. The crew- Dawn, Dave, Jordan, J.R, Jose, and Lynn were amazing to work with. Not only did they make the move easy, they made it fun. This company deserves 10 ⭐️!Thank you, Steve! Worth every Penny!!!

Jessica Verbos
23:46 30 Jan 21
The guys did a great job moving our furniture. Disassembled the oversized furniture and moved into our storage unit with no issues. With use them again when we move to our new home. Strongly recommend this company!!!

Charlie Pellegrini
17:43 30 Jan 21
Jordan and Eric with S& P Network Marathon Moving were amazing! They were efficient, thorough, and friendly!

Kaitlyn Hart
19:31 19 Jan 21
I don't typically write reviews...good or bad...but I would be completely remiss in not doing so in this case. These folks were outstanding...from beginning to end. Communication throughout the process was what you hope for to reduce the stress of any move.The crew that did the move...again more than I expected. Every piece of furniture was wrapped, not one ding in the walls, these guys hustled. One typically thinks when quoted a price and an estimated number of hours that the job would get "milked"...not these guys...they finished early.The crew was also engaging and took pride in the job they were doing. It was hard just trying to stay up with them on what went where when they arrived at our new house.Many thanks to Steve, Dave, Jordan, Mike, Luis and Jose for a job well done. Thanks to Dawn as well for all her prep work.If you're looking for movers...this is the outfit...

Barry Bowman
15:15 18 Jan 21
S&P was outstanding to work with. Our movers - Angel, Lewis and Jordan - were early and just absolutely lovely. We moved locally, and everything was handled quickly and in a professional and safe manner. They made sure things were done safely due to the pandemic. They made sure our carpets and walls were protected, and they even rebuilt our bed!I wouldn't hesitate to recommend S&P to anyone looking for a mover in the Harrisburg area.

Megan Lavey-Heaton
14:59 23 Dec 20
Jordan, Eric, and Dave were our movers and they did a fantastic job. Everything carefully covered and transported. They even rolled out this waterproof carpet thing so they didn't track snow and mud all through the house! To be honest, they took better care of our stuff than we would have.When it was moved to the new location, they placed it how we wanted it and then even built the bed again!!Overall, I couldn't be happier with their service. I recommend this to anyone who is moving. 🙂

Gabrielle Kulig
22:40 16 Dec 20
We contacted S&P to help move my in-laws into their new home in Carlisle, PA. The moved from Maine and had their belongings put into storage in Mechanicsburg. S&P had the best estimate out of 4 other local movers, and their great communication and professionalism was reassuring. Dawn was great in setting everything up and Lynn, Dave, Jordan, and Eric were total pros! Careful and speedy! We will definitely use S&P again.

Melinda Schlitt
23:37 24 Nov 20
We absolutely can't say enough good things about S&P!! The entire team( Dave, Jordan, Lynn and Eric) were so kind, respectful to us and of our belongings, and timely. They put cardboard on the walls of any hallway and stairs that would be traveled along, as well as protection on the floors. We opted to have our kitchen packed for us, and not a single glass or dish ware was broken. Such a great convenience to us. We will highly recommend this company to any family or friends looking to move. From our start with Dawn coming out for the estimate, to emails with Steve and then our interactions with Dave, Jordan, Lynn and Eric, we are so happy to have chose S&P!

Kathryn Mann
16:08 20 Nov 20
S & P movers were wonderful from Day 1! Dawn inventoried everything very carefully. When her estimate was received, it was easy to understand and follow. When we called her, she was very prompt in getting back to us to answer questions.On moving day, Steve and his people were polite and had everything packed in record time. On move in day, they made a stop to deliver some furniture to our daughter then came to our new home. Everything went smoothly at both stops.

Claire Kaminski
00:22 03 Nov 20
This was the most painless move I've ever had. From start to finish the entire S&P team was exceptional. Shoutout to Dave, Jose, Josh and Jesse for their efforts in doing the heavy lifting and making it look easy. Also, Steve Douglas, for the timely communication, and he had everything lined up and ready to roll before those 4 even got to the house. There was not a second of wasted time. They were efficient and got done in less time than expected, which saved us some money. Absolutely a great crew and would recommend to anyone. Thanks!!

Senahid Zahirovic
20:30 27 Oct 20
Just had a fantastic experience. I moved from Pennsylvania to Virginia. Never used movers before and now wondering why. Great price and great work. They were very friendly staff on all ends. Dawn, who i spoke with while placing my request, was very helpful and informed. Jordan, Eric, and Dave were excellent movers. Efficient and friendly. And Steve, who kept me informed throughout the whole process. Highly recommend them for any type of move.

JKalin0249
22:38 23 Oct 20
I was very pleased with S&P and the nice people I dealt with through the entire process of moving from Elkton, MD to Mechanicsburg, PA. I had several setbacks to my move and S&P was very kind and patient in working through all my setbacks and making it work. The moving folks took very good care of my stuff and were extremely accommodating in putting things where I needed them in the new house. Highly recommend S&P!! Thanks Dawn and Steve

Ronald Chambers
13:28 22 Oct 20
Everyone (Steve, Lynn, and Rob) made the day as stress free as possible even though it was the first time I was alone on a moving day. Professional with a sense of humor. Speedy but cautious with everything. Came well prepared. Good experience overall.

Amazing moving company that I highly recommend! Everyone I have met with was extremely professional and passionate about their jobs. The commutation throughout the whole process was immaculate. I left packing to the team and wow I have to say they did not hesitate on using layers and layers of protection! It's been a few days after my actual move date, and I still remember the lovely people, and many details and moments that I enjoyed working with S&P. That truly says something! 🙂

Call us for your free moving estimate today!